Katie Reynolds's Recommendations
Should have called Katie sooner!
D. Barreau
Tinton Falls, NJ
Katie was an awesome realtor! We initially began the selling process, by selling our home ourselves. Katie approached us, and we later decided to take her on as our real estate agent. And that was one of the best decisions that we could've made. By Katie using thoughtful and persuasive strategies, while demonstrating an excellent work ethic, we were not only able to receive an offer (a couple days after putting our house on the market), but a full offer at that! Despite a busy work schedule, she still makes time to answer any calls/texts, and keeps you informed throughout the whole selling process. We would highly recommend her!
---
Patient, Knowledgeable, and Professional!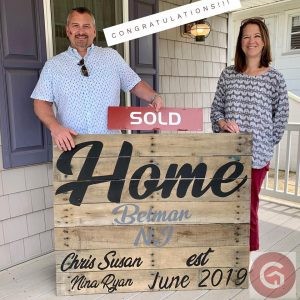 Christian Johnson
Belmar, NJ
"Katie is the most patient, knowledgeable and professional realtor you can imagine. She is honest and trustworthy. You develop an awesome relationship and she will understand your wants, needs and tastes. We couldn't have had a better experience with Katie and I highly recommend her!"
---
First Time Home Buyer
M. Simione
Point Pleasant, NJ
I was a first time home buyer and was also new to the area where I ended up purchasing my home. During my home search, I called several listing agents of homes I was interested in and viewed the homes with the listing agent of the home to get a feel for the home buying process. My reason for this  was 2 fold, I wanted to see the home that was listed and also wanted to get a feel for the the different agents to see who actually had my best interest in mind and that would actually listen to the things I was looking for in a home. During this process, I did extensive research on Zillow for properties that I would be interested in and I would let the different agents I was dealing with know what properties I wanted to see. When I met Katie she was very personable and seemed to actually listen to what I was looking for in a home. Even with all the research I did, Katie was able to find multiple properties that met my criteria. These properties I had either over looked or did not see in my searches. The home that I ended purchasing was exactly what I was looking for and it was one of the properties that Katie found. In fact, when she showed me the listing for this house, I told her I really wasn't interested in it. Since I felt comfortable with her and respected her opinion I went to look at the house and a few days later I was under contract. Thank you Katie!
---
Highly Recommend
Had a great experience with Katie. Professional, friendly, good communicator, very nice way about her and, most importantly, she sold my house for a good price in a timely manner. I recommend her highly.
---
Very Responsive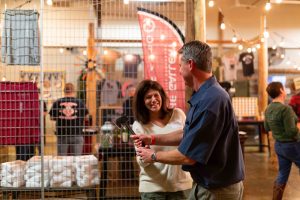 G. McGuinness
Manasquan, NJ
We were lucky enough to work with Katie Reynolds on the purchase of our home. She was very patient with us and helped us find the perfect home for our family. Katie was very responsive to any questions we had at any time of day – whether it be by email, phone, or text, we knew we could always get  in contact with her. If a house came on the market that we were interested in, she was very quick to get us in to see it. I would definitely recommend Katie to anyone looking to buy or sell a home.
---
Highly Recommend
"She was great and selling our condo She gave me recommendations for getting the house ready and follow through with vendors to get the house ready for closing I would highly recommend her"
---
The best there is!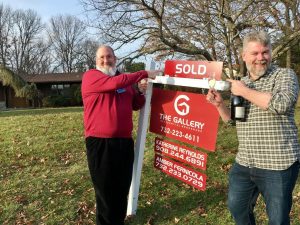 "Ok, truth time. If Katie isn't your realtor then you're house hunting will be doomed from the get-go. She knows the area, the market and has resources you didn't even know you need. And you're going to need them all. She is responsive, available and leaves nothing to chance and is ready for every obstacle and has a plan b, c, d and z to get the you the home of your dreams and not just a place to hang your hat. So don't settle. Not with your home. Start with the best there is, Katie!"
---
Projection of Final Selling Price was Amazing
Carl & Barbara Johnson
Toms River, NJ
"It was an absolute pleasure working with you on the sale of my Holiday City home. Your estimates of the traffic my listing would provoke were right on target and your projection of the final selling price was amazing.  I would not hesitate to recommend your services to anyone buying or selling in the area. Thank you for your hard work."
---
SOLD in Belmar!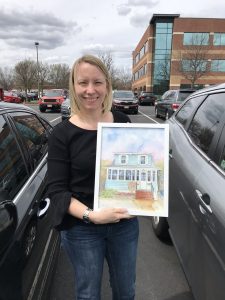 Laura Naumovski
Belmar, NJ
Katie was amazing. She went above and beyond to help me get the house listed, find buyers and get it sold above asking price! She has helped me out in so many ways and I cannot thank her enough! L. Naumovski
---
Easy & Attentive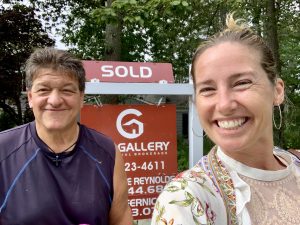 Dean & Kathy Yack
Brielle, NJ
"Easy to work with attentive to the clients needs"
---
Purchased an Investment Property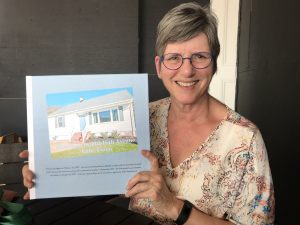 Katie has done a great job helping me find a great house, dealing with a number of setbacks, and helping me both rent and sell a house. She's honest, direct, knows the area well, and is always willing to go the extra mile to make things happens. Always has a smile, and she has great vision for  what a property can be! - K. Rowe